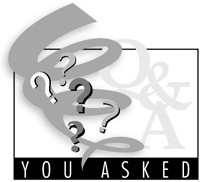 ...From our local government is:
Justice, Peace, Protection, Compassion, Liberty, and of course - Fairness.
The question is: Have they delivered?
Well, truth be told - if we had not fought for our rights...The answer is NO!
That's not to say that some, rather than fighting us, chose instead to fight alongside of us...For what we all understood was right. We must say that our current County Council is certainly performing better. However, there are definitely two that MUST go. Here's why we feel that way (short versions).
Let us look at who's potentially leaving OUR government (not necessarily by choice):
Barbara Thierry. Well, we must always speak the truth, and in so doing we must say that in Mrs. Thierry's case, she never ever represented

We

The

People

. Always, to this day, she took Ron Angle's side. The fact that she never voted against Angle says it all. And if we recall back to Thursday, September 02, 2010 when she chose to call for Stephen Barrons resignation, not because she really cared about what occurred relating to a past issue. But because Angle wanted Barron gone! It turns out that Mr. Barron was correct about Gracedale. History has the the proof of that. Ron Angle is gone, and the respectable County Controller Stephen Barron is still with us (By

We

The

People's

choice). So yes, her bosses will be firing her...If she chooses to run of course. She receives a failing grade from us

"D".
Bruce Gilbert. (Another Angle supporter). We feel it is safe to say that Mr. Gilbert was a MAJOR disappointment to the entire community. His overall responsibility was great - being that he was the first Afro American ever on County Council...Did he do his job well, and perform as expected? Of course not! We feel he never ever took a stand for

We

The

People

- at all! Instead, he tried with every ounce of sweat (that was often visible) to fulfill Ron Angle's and John stoffa's desires (so that he could get a job). There were times we heard him expressing a different direction of service, but even then it was self serving. For example, when he said something to the effect that he did want "his children and grandchildren" to have to pay...It does not matter what comes after "pay" because the words before "to" clearly tells the story of who Mr. Gillbert was worried about...Surely not

We

The

People

. And then, to further illustrate his self service, he and County Executive John Stofffa were the proud recipients of the Express Times

TURKEY

award...For what you ask? For getting exposed serving themselves. We were recently asked if it was true that we (COAF) supported Mr. Gilbert during his campaign...The answer is YES we did (and that will never happen again). It is true, but ask why? Because during a meeting with him relating to Gracedale prior to his election, he made promises to us that he never even attempted to keep when in office. So he too will be fired should he choose to run. And he too receives a failing grade from us "

D

".
Please note that we're not picking on these two, all who are involved know that we are speaking TRUTH!
More to come on the other three...stay tuned!