...And once again our prediction materialized to the letter.
Bernie O'Hare, after being MIA for a short period, is on the prowl and attacking his long time friend and confidant County Executive John Stoffa.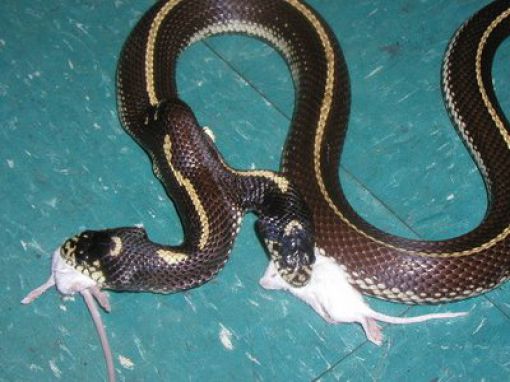 WHAT!!! Yes, this just in: O'Hare questions his now former benefactor -

"Where has County Executive John Stoffa been during this nonsense?"

We said this would eventually happen because that's who O'Hare is...he is an opportunist who takes advantage of situations to support his depraved mental state, as well as evil friends like Ron Angle and John Stoffa. But, here he is attacking Stoffa when in the past he would lift him up for the very same thing he is now attacking him for.
NorCo residents who once may have doubted - are now presented with pure evidence that O'Hare is nothing more than a two faced snake willing to attack with one face or the other, or both - depending of course on what's in it for him.
The art of betrayal is witnessed here when O'Hare goes on to say:
"while acquiescing in a cabinet-level official who is involved with a subordinate, is simply unconscionable."
He must have really been scorned by John because he also says:

"He knows this. he's getting bad advice from people who know nothing about County government or, more importantly, people."
We find this remark hilarious at most, and amusing at least, because of all people who know nothing about people, and of all people who have given Stoffa bad advice - the winner is Bernie O'Hare!
O'Hare promised Stoffa that he would handle COAF for Stoffa...not to worry John, I will take them down!!! (-:we all know how that worked out for him:-) But what John didn't know was that behind his back O'hare was planning his betrayal...and betray him he has.
John Callahan and every politician out there better be watching this. Our prediction is that if Callahan does run for CE he will lose because of his association with Bernard (the disbarred attorney) O'Hare. We certainly will NOT support Callahan because we feel that any politician attack by O'Hare, who then aligns himself with O'Hare can't be too smart, no matter their academic education.
Once upon a time, they were the best of friends. Thay had but one purpose in life, to hurt the very people they were supposed to be serving. They recruited the despicable, wretched and evil methods of destruction practiced by the notorious and disgraced Bernard O'Hare III...But then COAF happened! And one by one they have fallen. And all the kings soldiers, and all the kings men could not...ahh - forget all that! Turn them over because they'er done!!!