...A good choice of words to describe Bernard O'Hare III. And take note: he was seen in the courthouse corridor, walking up and down the corridor saying: rats, raTS, RATS. It seems that it really takes one to know one.
It is very visible that his hate blog has taken a hit. Consider that no one cares what he has to say anymore. He has been exposed as the liar that the Supreme Court of PA said he is.
This past weekend O'Hare disappeared for a while, and the interesting thing is that during his absence there were no comments on his blog. So it is now quite evident that Trish Mezzacappa was right about O'Hare, he writes almost all of the comments on his blog himself.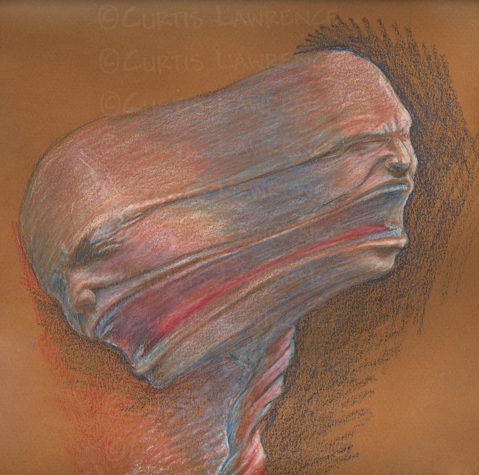 Is that not CREEPY? Just think how demented that sounds. He talks to himself...and then answers himself - YEAH...CREEPY!
We all know that he is a two faced blogger with a history of doing evil deeds. But can anyone imagine the agony he is suffering trying to keep up with all of the characters he has created in his mind?
The misfit we know as the nonsensical ignoramus is attempting to bring life back into his dying blog. His ratings evidently have fallen to record lows, and he knows that because he can see the stats...but what to do? WHAT SHALL I DO??? NOTHING IS WORKING ANYMORE!
It seems that everything was so easy for him before COAF existed. The coalition...the COALITION... THE COALITION!!! I can't get the voices out of my head.
It seems he is hearing voices that tell him he's a loser. They sound so real - seem like real life creatures...so vivid, so real. A voice that says something like: "SINCE YOU ARE DISBARRED, I guess you are not an attorney" and "I also suppose you are still smarting from the Gracedale referendum and Mr. Angle's defeat at the polls last year." Ending something like this - "In the meantime, please go directly to [redacted] where you belong you creepy loser."
Oh...that's just an Otter directing him to his possible final destination.