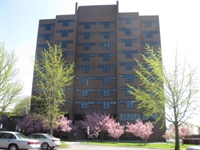 Gracedale was featured as a success story in a March 1, 2013 Mcknights.com analysis article saying:
"
The county-owned Gracedale Nursing Home in Nazareth, PA, also can be seen as a success story, although not without having taken some wrong turns.
In 2011, the facility was put up for sale and had a potential bidder. A group of residents' family members not only objected but also rallied together against the sale.
Ross P. Marcus, director of human services in Northampton County, PA, is the first to admit the county leaders had not anticipated the pushback.
"They made a convincing case and, to be perfectly frank, we did not," he says. "If you believe in democracy, this is democracy at its finest."
Eventually, the question of keeping Gracedale went to a referendum, and citizens voted more than 70% in favor of keeping Gracedale publicly owned.
We badly underestimated the determination of those who wanted to keep the facility public," Marcus says.
Led by County Executive John Stoffa, the county directors regrouped and hired Premier Healthcare Resources to manage Gracedale.
What's more notable, however, is the negotiations over the nursing home union contract led to the American Federation of State, County and Municipal Employees District Council 88 agreeing to a $2.2 million cut.
That group was one of two unions in the facility, and the agreement was achieved only because the county made it clear that a future administration would likely have to privatize.
"Even if you sell the facility, most of the employees will keep their jobs, but clearly if Gracedale had gone private, there was no way of keeping the fringe benefit package the way it was," Marcus says. That $2.2 million a year is a "huge amount of money," and

Marcus credits the union for putting "their money where their mouth was"

by agreeing to the cut. They reduced salaries rather than benefits, he explains.
"In Pennsylvania, the state Department of Industry will often sit in on labor negotiations, and he said he had never seen a public union and public entity in such a tough negotiations maintain their professionalism and reach this degree of givebacks,"

Marcus says.
Last fall, he said he was determined to move forward, and the county has been reasonably successful, including finding funding for a $10 million investment into the facility through a specialized guaranteed energy savings program. "We had huge, antiquated boilers, and expect to see huge savings," he says. "It was paid for by future savings."
The county also has managed to slash the outlay to Gracedale, Marcus asserts. The county budgeted $5.4 million originally in 2012 but was able to reset that amount to $4.5 million mid-year, and then actually came in at $4.4 million. In 2013, the budget is for $3.7 million; by 2014, it's expected to be closer to $2 million.
"We are really proud of that," he says."
The entire quote is from:
Wither the County Home?
"We

The

People"

are proud too! Because we knew it could be done!