...but if layoffs do take place, we hope Ilisa Sacknoff is the only one affected by it.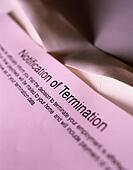 In our opinion, her employment should have been terminated when she worked in the Social Services department at Gracedale. Instead, Ross Marcus under the direction of County Executive John Stoffa rewarded her, as we understand it, with another position elsewhere, receiving a higher salary. It was as if she receive a promotion for her lack of scruples...go figure!
Ms. Sacknoff is the reason that COAF organized...at one point or another, she told COAF members "

you have no choice

" relating to her mistreatment of their loved ones. She was arrogant and distasteful in her role as an advocate for the ill at Gracedale...especially those with Alzheimer's.
When the windows at GD were being replaced, during the resident move from Tower-8 to SW2, which was an Alzheimer's wing at that time, a member of COAF overheard her tell a nurse that she knew exactly how to make the move go real smooth "just giv'em all a high dose of Adavan".
Ms. Sacknoff had no desire, nor the skill set to deal with those entrusted to her. And, such poor bedside manners that she made anyone, and probable everyone she came in contact with very uncomfortable. As a social worker she should have been more SOCIAL, instead she worked hard at intimidation. She kind of reminded us of Ron Angle...you know - that arrogant disposition.
In our opinion, she had no place in the position she held at Gracedale...and it's probably safe to say that she has no place in the position she holds today within County employment...so if need be - start with her Mr. Marcus, we're sure she won't be missed!
Read:
Possible County Lay-offs