The Coalition of Alzheimer's Families does.
This site was established by me...Rev. Mario Martinez, as a member of COAF - for COAF, because I had the skill set to do so. However, I don't run the site, I merely write what my Lord and Savior Jesus Christ puts in my heart, and COAF accepts what I write, or they don't.
And if they don't, they ask me to remove the content as they have in one, or two instances in the past...and I remove it because it is NOT my blog.
When I say on this blog "I" it's me talking, and I sign my name to it - when I say "WE" it's COAF talking...and when COAF talks , they represent 23,000+.
If the site belonged to me, COAF would have ABSOLUTELY no say in what I post. Why? Because it would not matter to me what opinion they held.
Now lets go a step further...COAF wanted the blog established to serve the needs of who? Themselves? No...the needs of GRACEDALE.
I Love You Mom
COAF, as a caring group of citizens who decided to engage government, did so why? Because they do care! And not just about their own loved ones...but about the future to come.
How do I know this? Because just like me, their loved ones (with one execption, and what a smile she has) have left this world to be with Jesus in heaven...but here WE still are, fighting for what's morally right, for
all
who reside in Gracedale.
Bernie O'Hare would have the County believe that I am a fake Reverend...and that's okay with me too. Why? Because while I do have ordination credentials deemed necessary by the secular world...it is GOD Himself who ordained me to serve Him - and in His service I protect the WIDOWS and the ORPHANS of the County...so who really cares what the deranged mind of Bernard O'Hare the 3rd thinks...surely not I.
Yes, it's true that Bernard O'Hare the 3rd told me what to do with myself on the parking deck of the courthouse...and what did I do? - no, I did not punch him in the mouth...that would be too easy...instead, I shared with him the Love of Jesus - the only Way, the Truth, and the Life.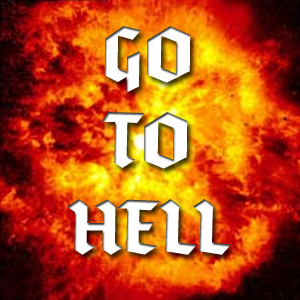 When he told me (3) three times where to go during last council meeting 06/07/12 (38 min into the meeting), heard by those in attendance and can be viewed and heard on-line...did I punch him in the mouth - no, again, that would be too easy. Instead, I offered him the Blessings of God.
Take a listen - it's TRUE.
There is absolutely nothing that Bernie can do to hurt me or COAF, because God/Jesus/and the Holy Spirit stand as one with me, and with COAF.
Say what you will Bernie - it really does not matter...what truly matter is what God thinks.
I may be in Bernie's mind a fake whatever...but truly - the world is my pulpit. And no, I am not ashamed of the Gospels of Jesus Christ, I will proclaim His precious name for the world who wishes to hear...to hear. And lastly I say...I do not hate or despise Bernie - I love him as a brother in Christ. God Bless you Bernie.
Having said that. Happy Fathers day to all Fathers out there...you too Bernie
Rev. Mario Martinez